If you call the help desk and need to have us access your computer remotely, please download and run this file: Support Tool
When you run it, it will give you a desk "address" that consists of a nine-digit number, as in the image below. Be prepared to read that to the agent on the phone.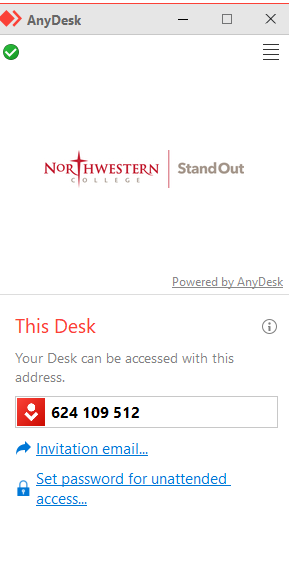 Note - This particular file is for Windows, not Mac. If you have a mac, ask the agent for instructions.